Agenda
Introduction
A bold decision in uncertain times
Steep's Transformation

1st phase: Where we came from
2nd phase: Where to go
3rd phase: A new energy for Steep
4th phase: Secret sauce(s)
5th phase: Solution design approach

Bonus phase: Steep's 2021 ambitions
Conclusion
Introduction
2020 is a year we will not forget.
We were having a tough time dealing with the sanitary crisis, the implications on our lifestyle and families, the large economic impacts on small and large businesses.
It's difficult to watch ahead with optimism, as we are feeling anxious about the future.
Most individuals and organizations started to realize the brittle, non-linear and cryptic world we live in.
Suddenly all our certainties evaporated, and we felt overwhelmed.
During the first lockdown, at Steep, we decided to use this extra time positively: to clarify our values and market positioning, both toward our clients and inside the Positive Thinking Ecosystem. To do so, we analyze how we deliver benefits and how the world of consultancy is changing.
We felt these challenging times were an opportunity to make Steep evolve: it was April 2020.
We thus started our transition from an IT/Business consultancy focused on times and materials to the Management Consultancy entity of the Positive Thinking Ecosystem.
A bold decision in uncertain times
After more than 14 years in the market, Steep established its expertise in 2 major fields: Governance and Delivery
These are our core activities; they represent most of our revenues and a complementary positioning with PTC Tech, World of Digits, Otofacto, and Alispharm activities.
We could have stopped here and launch our new positioning, but we were aware this would not have the impact we wanted to achieve. We wanted more: a real transformation.
How do you transform a company? By shaping a new narrative around it.
Steep's transformation
1st phase: where we came from
Shifting towards management consulting is, for Steep, a clear next step; something we thought of years ago is now taking form in 2020.
What started as a sourcing service for freelancers back in the days, became a firm with more than 120 consultants (most of them internals) in few years. In that time, we built success stories delivering pragmatic services to a large list of organizations (public and private; start-ups and large agglomerates) from different industries.
A transverse and independent approach that our clients loved. We delivered impactful programs, set up effective processes, and helped them evolve their businesses.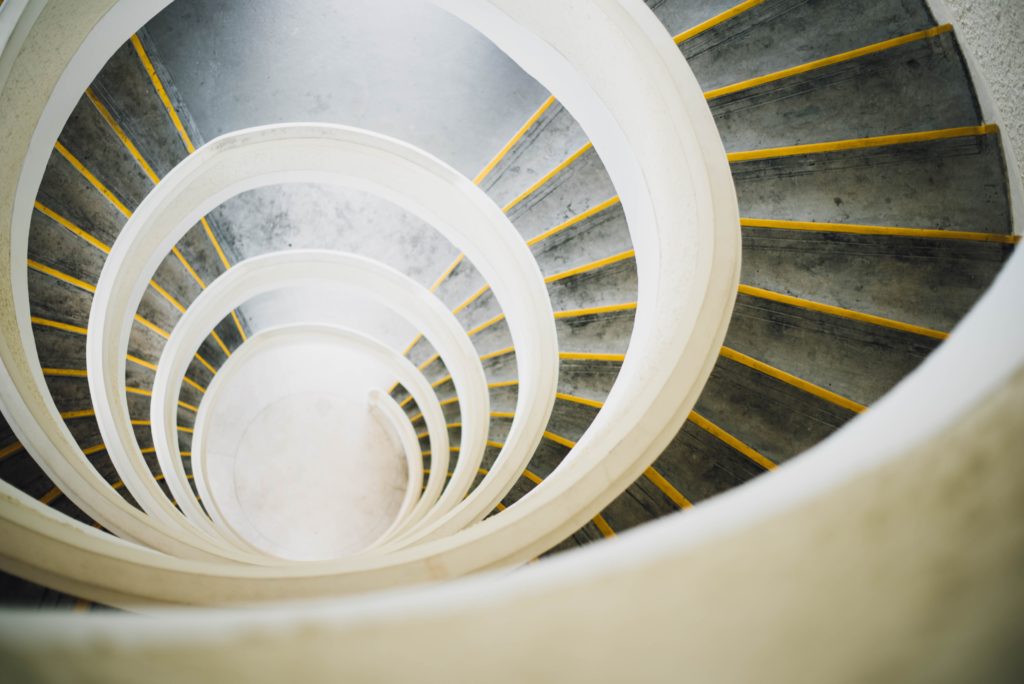 We were already doing strategic work for most of our clients, but we were not offering it. We took the long route, and thanks to the trust we gained with each mission, we were able to move from execution activities, to process and finally to advise, design, and implement new strategies.
A management consulting firm is mostly recognized by services around transformation and strategy. Steep did not have them.
2nd phase: where to go
June 2020. A large market analysis – on the back of our experiences and ecosystem
Since then, we are continuously searching the market, the ongoing industry shifts, identifying success stories, and analyzing what they have in common. We identified a recurring pattern: the most successful companies have a forward posture, an open culture, efficient and modern processes, a great alignment between actions and objectives, and highly motivated people.
There are the (few) companies with world-class strategies and execution that are embracing uncertainties: ambiguities, dilemmas, opportunities. They are thriving. The others are left to dispute over shrinking markets.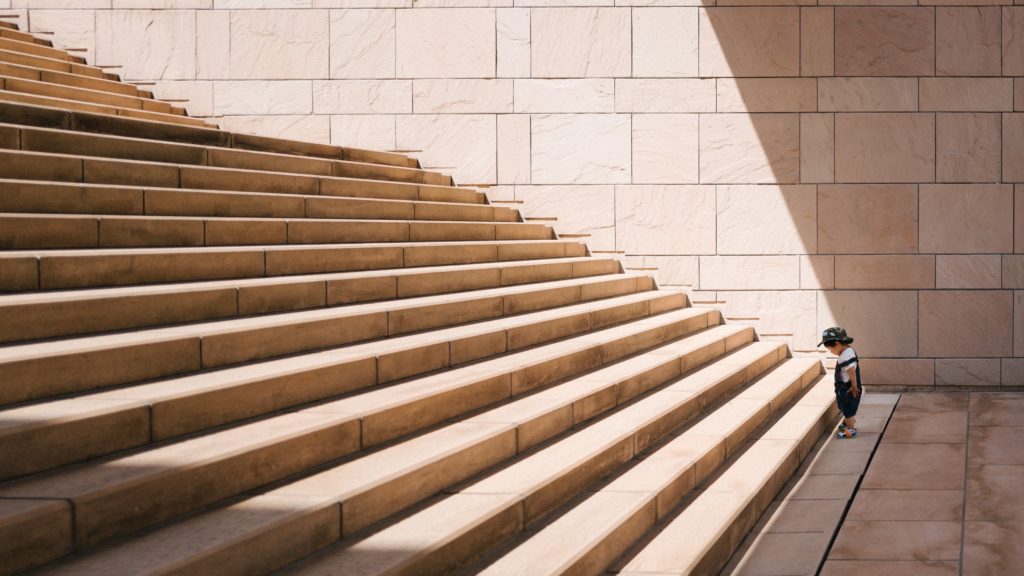 What can we learn from them and how to frame our new practice for our clients?
We spent a large (really large!) time building, crushing, and re-building a concept. We want something different, simple yet rich, personal yet business savvy. Something that makes us stand out from the 1000s offers out there about strategy and transformation.
Then a light struck us: there is not a unique solution to complex problems. We needed to reframe our challenge. We need different energies.
3rd phase: a new energy for Steep
Tracks, solutions, or such ways build (yet another) siloed approaches. We needed energies: recognizable in their charge and direction but also modulable and mixable together.
We had already Execution and Governance energies at Steep. But we missed something to balance them: more inspiring, more alternative, more forward-looking.Strategic Foresight.
Strategic Foresight sits at the junction of strategy, future thinking, change, innovation, and performance. It represents a systemic approach that mixes projection (forecasts) and future thinking (backcast) to build strategies that are tangible, carry impact, and originate activism.
We built next, a more detailed definition of each of the 4 blocks within Foresight using a collection of activities.
At the same time, we also created a dedicated mission for the new foresight energy:
---
Steep helps you initiate a change, re-invent yourself and return to be a future-oriented and teachable organization. We carry new methods, approaches, and energies to help you build future-proof strategies aligned to your ambitions.
---
4th phase: secret-sauce(s)
Now that we completed our offer with the Foresight practice, we needed to define and communicate our key differentiators.
What is our unique value proposition? The management consulting market is mature, heavily lobbied and we are fighting against giants.
Pragmatic, Entrepreneurial, Positive; these are some of our most recognized values; we started from there.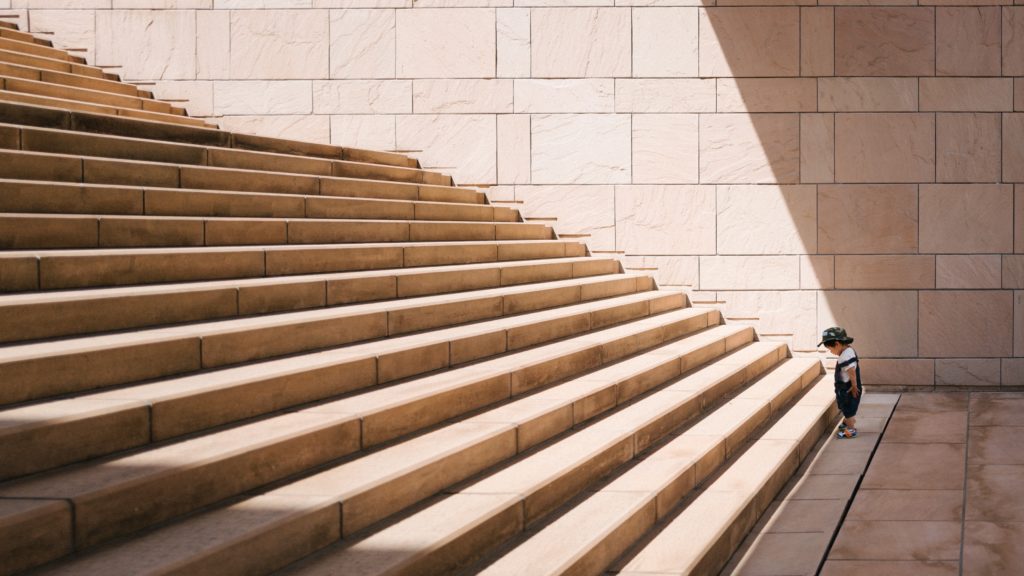 Small steps, investments, and pilots. This is how our ongoing clients recognize us for:
End to End responsibilities

Thanks to the PTC ecosystem we can cover: advisership, design, implementation, run and optimization. All this, in a technology, experience design or business organization context.
Digital native consultancy

Our services are 100% digital and we can avoid most of the impacts from Covid-19 on physical movement limitations. We use Miro and nearly a hundred of canvas, tools and simulations for thought-provoking and insightful exchanges.
Anticipatory, people centric and short cycled approach

We are redefining new trends of Strategy, work with future scenarios, and find the right balance between Analysis & Innovation. We work in short cycles to bring value early and continuously re-assess our approach to the long journey ahead.
5th phase: Solution design approach
Our objective is to deliver the maximum value to our clients; to do that, we have to re-invent our methods. What worked well in the past now requires a new approach: flexible, quick and adaptable.
Starting from the energy analysis done in the past and the feedback from our first pilots; we created a new solution design flow based on three major elements:
Tailor made solutions built with a mix of our energies and services
Not one offer but three complementary solutions proposed
A co-designed program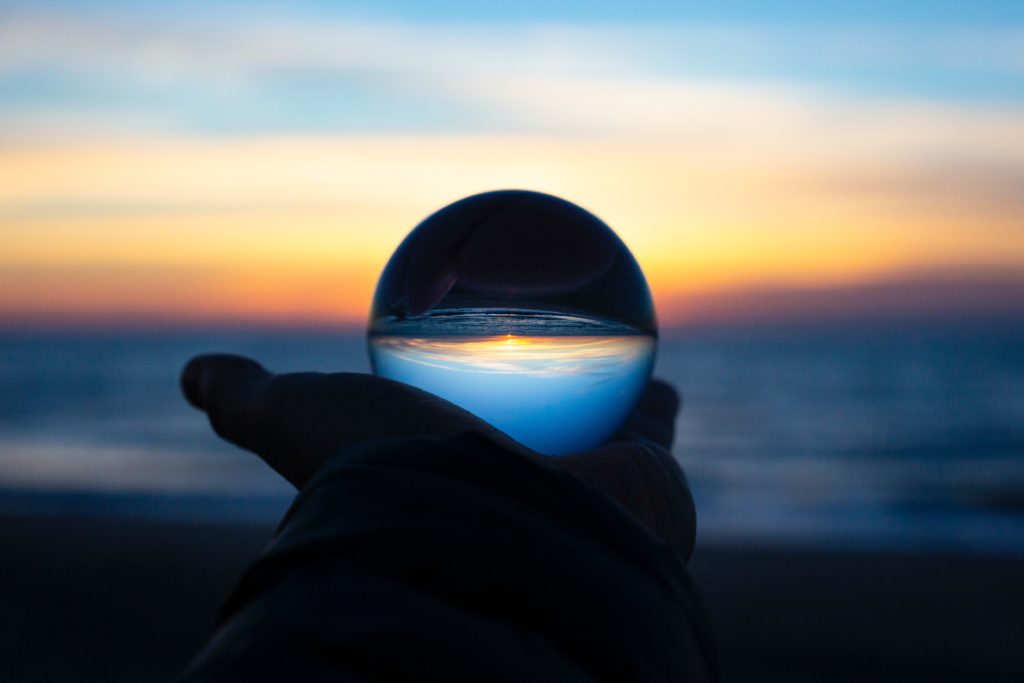 Bonus phase: Steep 2021 ambitions
On the back of the new energies and solution design approach, in October 2020, we updated our communication materials and started with a new One Pager.
This is the main document to present ourselves to potential clients. It is by design a self-standing tool that can be handled by anybody and, of course, can be used to support an introduction during a meeting with clients or future recruits.
It embeds Steep ambitions, how we are delivering value to our clients and what we are co-developing with our clients, partners and suppliers.
Some of you already saw it (in its multiple attempts). Thanks for your feedback! We hope we achieved the objective to present Steep in a concise, self-standing, and clear way.
Conclusion: there is not one, keep on building a new version of yourself
I hope you enjoyed Steep's journey and how we are shaping a new narrative around consultancy.
If we managed to do this during the 2020 crisis, I look forward to what Steep and the Positive Thinking Company will do next year.
---