Our work often impacts other people and by extension their emotions.
Business progress is (too) often depicted with numbers, data sheets and sterile reports. People's emotions, however, are real and ignoring them causes a lot of trouble (plus, it is kind of uncool).
But, oh God, are emotions complex to deal with.
How to support everyone with Change Management tools & methods
Tools exist, and they are super useful. They also have their limits: it is often up to the experience and/ or know-how of the person using them to make the best out of these methodologies. Success requires a lot of knowledge, experience, even for seasoned change managers.
So, how can we, as a people-centric organization, make sure that everyone can easily find and use all the support they need regarding change management?
Enter, the Change Management Community!
---
The why & the what behind our Change Management Community
We have a common goal: facilitate access to Change Management knowledge to anyone in the organization, regardless of their mastery of the subject.
Beautiful vision, but how should we proceed from there? Well, we simply asked the people it would impact!
Using design thinking methodologies, we interviewed may of our colleagues to find out:
What are their needs & aspirations?
What kind of change management tools are they familiar with?
How do they like to share their knowledge?
That amounted to a lot of information! Thanks to workshops, brainstorms and a lot of coffee, the community translated this raw data into problem statements. These problems quickly turned into projects, and projects, into tasks.
---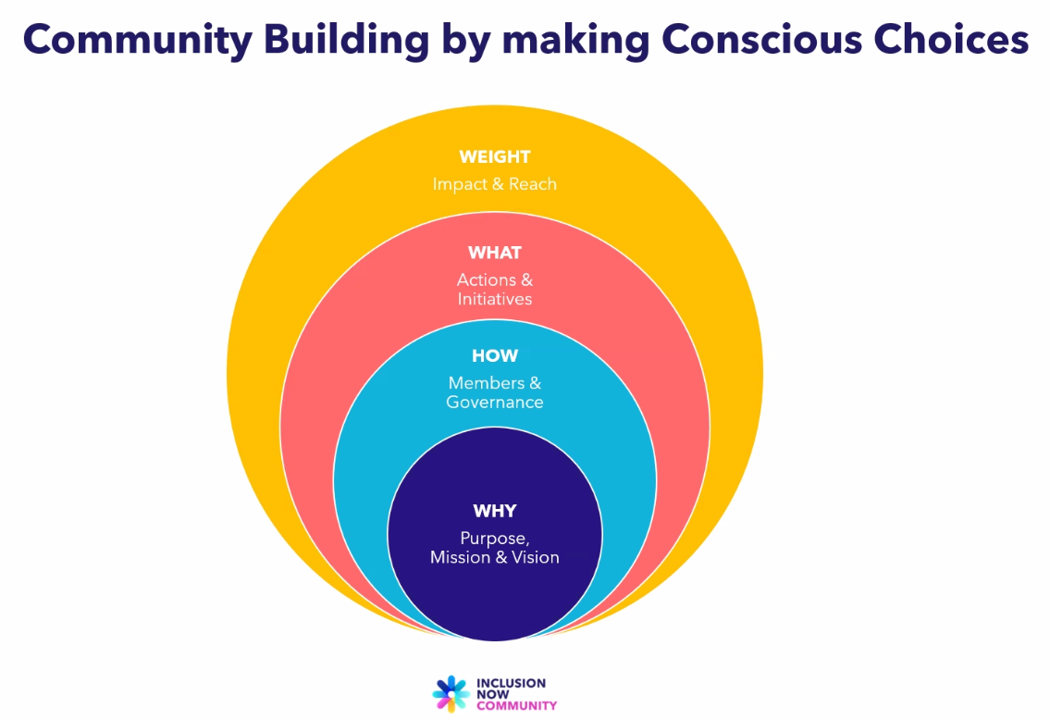 ---
How do we make the magic happen
We have a session every week between 12 & 1 on Fridays to follow up on how everyone is doing with their self-appointed tasks. Anyone who has the time, the energy, and the willingness to come and request help from others is welcome to do so. But no peer pressure is allowed! No one will hold it against you if you miss a session 😉
A community wouldn't be one without some personal connection. That's why we start every session with some icebreakers to discover more about each other!
Despite being centred around the same topic and mission; we are especially proud of the variety of profiles in the community! What started out as a change management initiative, got analysts, project managers, and even engineers to join! How to address change is indeed a pain point shared by many different roles in a company.
---

---
And that's all folks?
Of course not! Spreading knowledge about change management across our whole organization is a lovely mission, but there's even more this dynamic group can realize!
Thus, not only do we focus on building a toolbox, but we also organize:
Informal gatherings
Because it is good to get to know people behind the teams' profiles.
Change Advisory Panel:
For complex change issues, our collaborators can submit a case and go through an intensive, exploratory workshop led by the change community, with the aim of giving them concrete takeaways to apply right away!
Cross-community collaborations!
Together is always better! For example, we joined forces with Steep's Strategy Community and organized a session to dive into what the future of our work could be
External Knowledge Sharing
We tried and tested a few solutions for our clients (and love to talk about it), like how to implement a Change Ambassador Network.