Our client manages large infrastructure projects, from studying its feasibility, to planning technical aspects and delivering the projects.
Context of our client
Their know-how is recognized internationally, which led our client to offer its services and competencies around the world. This enabled our client to:
capitalize on acquired knowledge,
face new challenges
diversify its experiences (and the future opportunities of their staff!)
Companies in stable markets like theirs are adopting new technologies and processes at an alarming rate. By embracing the VUCA world, they strive to become more flexible and to keep building on their incredible strength: their driven people and extensive expertise.
---
Challenges they faced
By creating a flexible, innovative network-based operating system next to the more traditional hierarchy, our client wants to:
empower their collective intelligence
raise their transformation capabilities
improve their operational excellence.
Management wants to increase companies' efficiency, now that their share of international projects is growing. They however are facing:
A general lack of alignment
No globally shared vision
Insufficient readiness to change
---
Our approach for our client
To manage the change required by operating under a new way of working, we set ourselves 3 main goals during this mission:
Ensuring the human element in projects and programs is well represented and taken care of.
Coaching program managers on theories & methods
Pushing to move towards concrete realization of conceptual plans
First, aligning people via workshop facilitation, team building, and common goal definition was the way to start. Only when change readiness was deemed appropriate, we could focus on our main tasks:
Change coaching: guiding people toward a new way of working
Change management: creating a plan that allows adoption of changed way of working in the entire company
Project/program management: creating a planning, dividing roles and responsibilities
Business analysis: documenting the necessary improvement area's and needs of the business for the future

Active participation in other projects:

co-designed an implementation approach for Building Information Modeling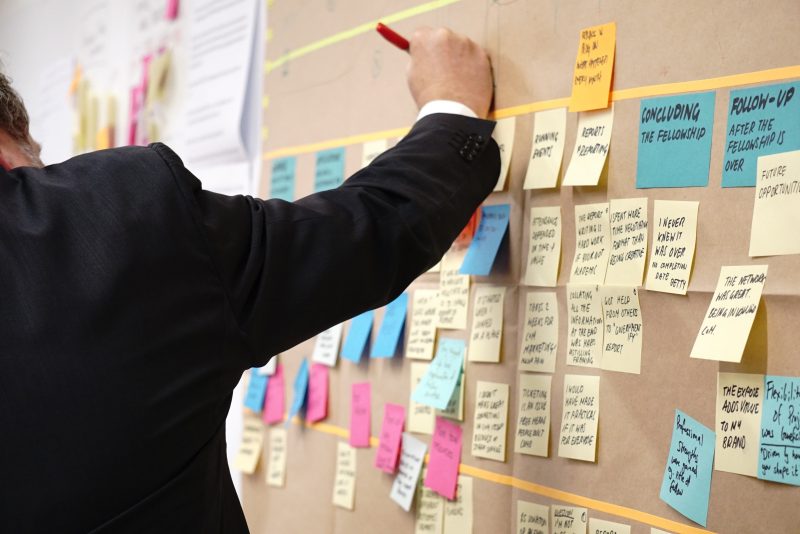 We believe 3 success factors made the difference during this mission:
To communicate on improvements brought by our collaborative approach, we built a prototype community to test this new way of working.
On top of change management, our role evolved into becoming a mediator between parties who struggled to communicate with each other.
The translation of people's feelings into (un)funny gifs in workshops. Very different people are sometimes one laugh away from understanding each other.
---
What did we achieve together?
Our prototype community was successful! This approach is now copied by several other initiatives
Deep change in people management
Approach to transformation is now more concrete
Business analysis is now real business analysis (need-based and not solution-based)
Meetings do not happen without an agenda and concrete next steps
Successfully buffered between people who didn't get along
Challenging several project approaches to move beyond 'implementing SharePoint'